Join the Obeya intro-game on July 6th (NL)
Experience what it's like to set up an Obeya with your team and how Leading with Obeya (LWO) can help your management team make better decisions!
• Gain experience in a life-size Obeya
• Receive strategies from our experienced trainers
• Discover why LWO is such a powerful method
• Learn best practices during this introduction
• Explore how Obeya can work for your organization.
Claim your ticket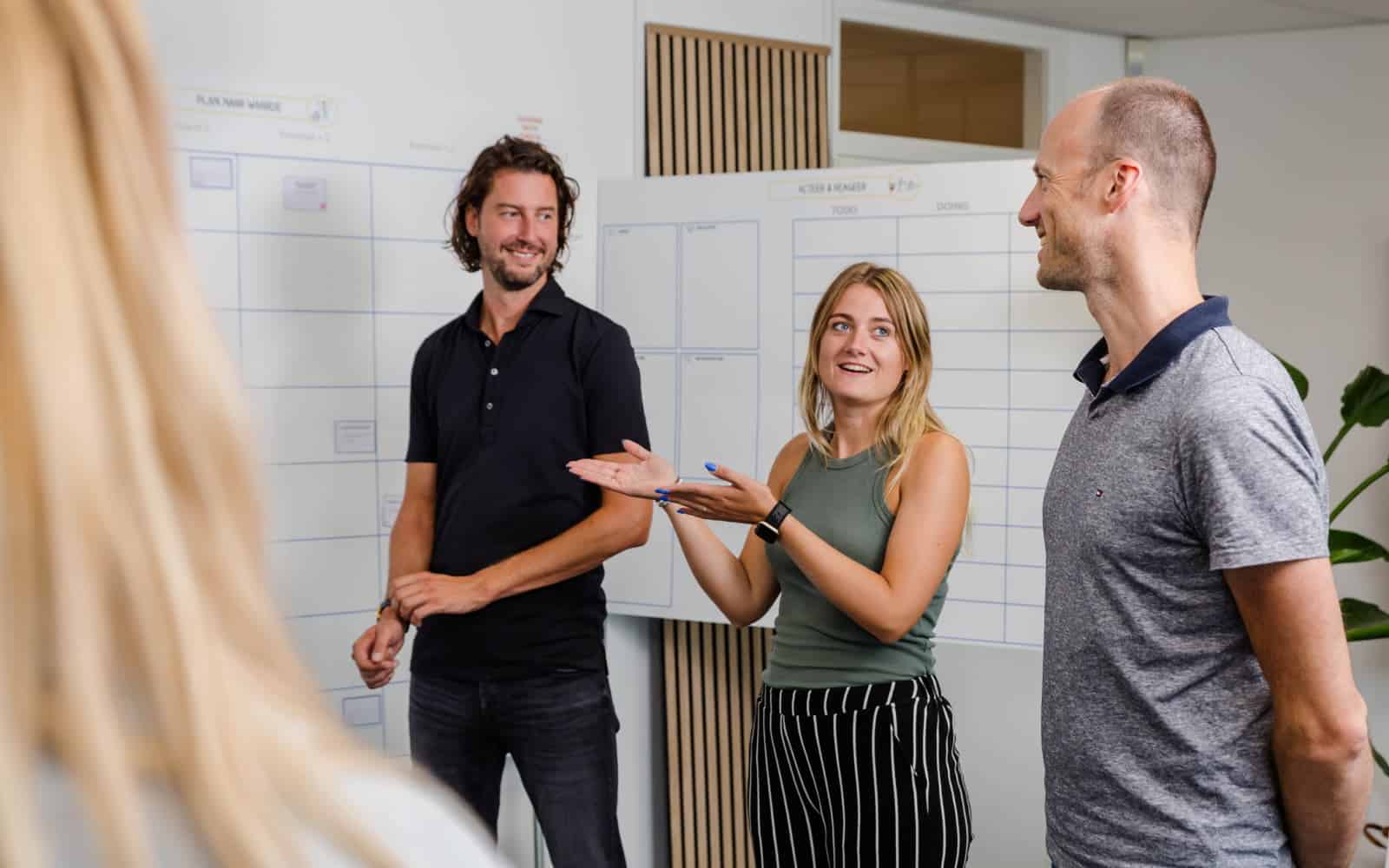 Do you recognize the following issues in your organization?
Meetings are not effective
Departments are not properly aligned
Employees spend too much time on peripheral issues
Goals are not pursued in a structural manner
As a result, real success remains elusive
Many teams and organizations find themselves confronted with these problems. It is such a shame, especially when you know things could be different.
Leading with Obeya is your solution to all these problems. We are happy to help you make the most of your management potential. If you manage your team or teams optimally, you can resolve such situations and prevent them in the future!
It is important to realize that as a manager, pursuing business results is key. This means not only keeping sight of your strategic goals, but also continuing to optimize the effectiveness of your team. Sometimes steering all of these in the right direction can be challenging.
The Leading with Obeya method makes leading much more organized and logical and, consequently, easier.
Why work with Obeya?
So, you know what your organizational problems are. But why would you choose the Leading with Obeya method over another approach?
Leading with Obeya leads to, among other things:
Sharp goal formulation and consistency in what needs to be done to achieve the goals
Visualizations of the work, to obtain focus on where you are and where you are headed
More ease in discovering problems on your path
Meeting methods that result in effective action and decision-making
Clarity about the context in which you work, to create a shared vision within the team and the organization
Bringing together people from all layers of the organization to see, learn and act together so you can achieve the intended strategic goals.
More focus, and better collaboration between teams
Leading with Obeya increases focus within the team and also helps foster collaboration between different departments.
Making strategic goals concrete
With the Obeya method, you collaborate to make the strategic goals concrete. You map out the priorities, with a view to effectively pursuing goals.
Improve business results
Goals become clear and concrete. Your team's focus will improve as a result. Leading with Obeya is the optimal way to work toward improving results. After all, that is what counts in the long run!
Do the self-scan & discover your improvement potential!
What issues are you faced with in your organization when it comes to achieving goals? Can you identify points where things keep going wrong? And do you know how to maximize your leadership potential? With this simple self-scan, you can find out how you are doing and discover any areas for improvement.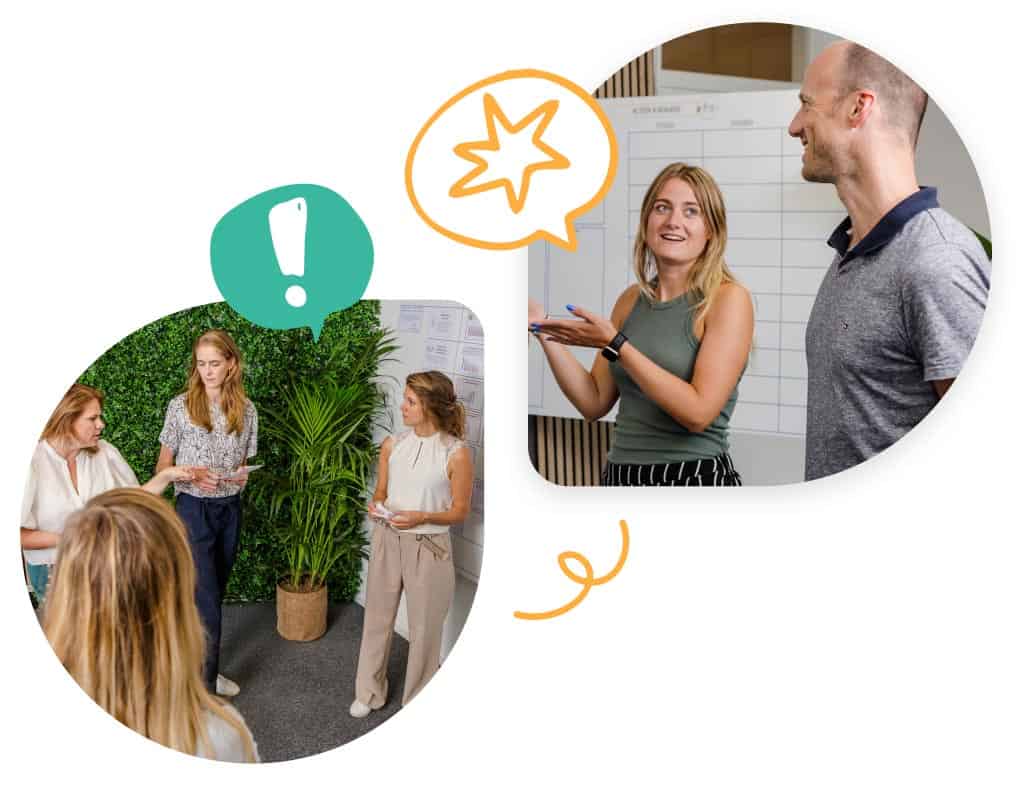 Getting started with Obeya
Getting started with Obeya couldn't be easier: simply attend our convenient training courses. The first blow is half the battle: you will want to do the training courses in the correct order. Start with the Fundamentals training course for the basics. Learn to lead an Obeya session with our facilitation training course. Once you have mastered that, why not turn pro with the Master training and really apply the Obeya in your organization in the best possible way! Of course, we also offer e-learning for those who work from home.
Getting started with Obeya couldn't be easier: simply attend our convenient training courses. If you would rather start with a sneak preview of how to effectively get started with our method, do an Obeya Kick-start session with your team!
Organizations where teams have started with the Leading with Obeya method
Would you like to learn more about Obeya, our training courses or the book? Please feel free to contact us using the form below. Did you know that you can also gain more knowledge from other managers who apply the Obeya method? You can read more about our network here.