The management training for effective leadership
How do you translate your team's strategic plans into something that can already help you to achieve results on Monday? How can you prevent just putting out fires or beautiful plans ending up on the shelf and forgotten? How do you get rid of boring and  ineffective meetings? These are some of the questions we answer in our training courses.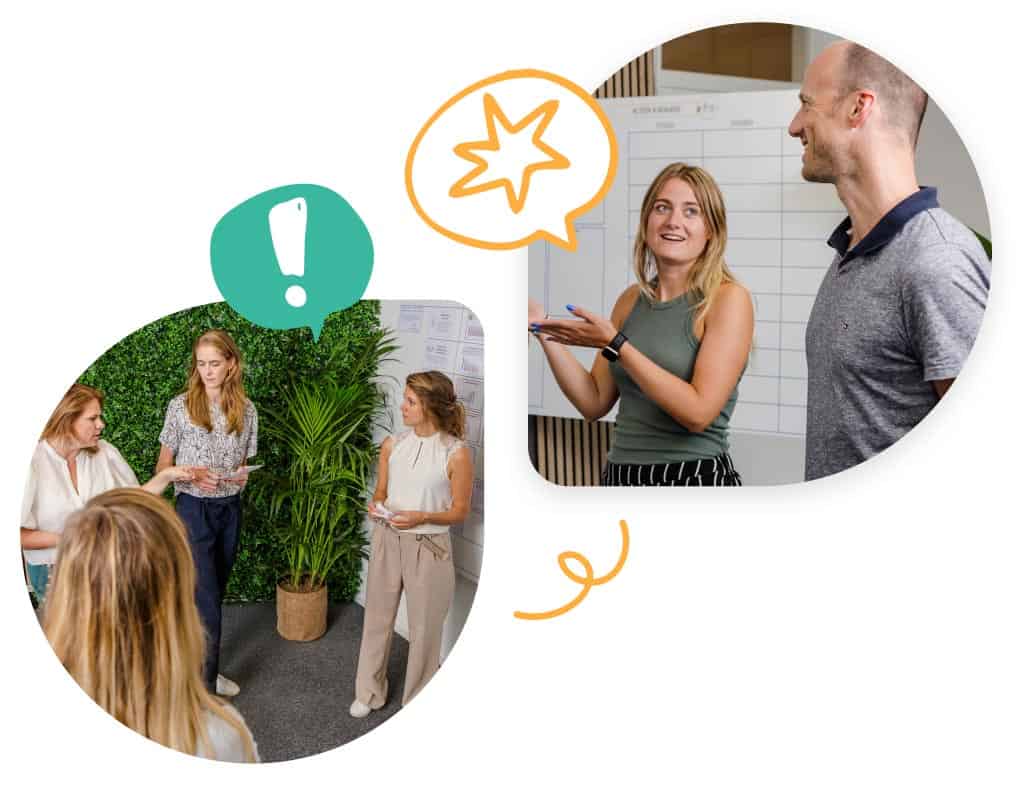 Why work with Obeya? All the benefits of our training course!
You learn to improve collaboration, and clearer responsibilities emerge Goal formulation becomes sharper and cohesion increases in everything that needs to be done to achieve the goals
You make visualizations of the work to get clarity on where you are and where you want to go
You can discover problems that are on your path
The clever meeting methods will help you fine tune and share the context in which you all work. In this way, you can arrive at effective actions and decision-making together
Ultimately, people come together in the Obeya to see, learn and act together to achieve the intended strategic goals.
In short, Obeya helps you realize your organizational strategy by continuously linking strategic goals and daily operations.
Protucts that help you with the Obeya method
Would you like to learn more about Obeya, our training courses or the book? Please feel free to contact us using the form below. Did you know that you can also gain more knowledge from other managers who apply the Obeya method? You can read more about our network here.