Experience the Obeya Introduction Game
Discover the power of Obeya in the most fun and comprehensive Obeya workshop out now. Our top experts will share their strategies to help you achieve better results from your team.
Thé management method of the moment
Obeya is the management method that enables teams to make better decisions, promote effective collaboration, and provide a clear overview of progress and objectives.
Discover:
How to conduct effective meetings
How to better align your departments
How to focus less on peripheral matters
How to consistently achieve your goals
Choose your date
Ready to learn more about Obeya and participate in our next game? Choose a date and sign up!
Our top experts share their knowledge, techniques, and tips
Experience in a playful way what it's like to work in a real Obeya and receive actionable insights and smart strategies that will enable you to take your team and organization to new heights.
Gain experience in a life-size Obeya
Discover why Leading with Obeya is such a powerful method
Experience best practices while collaborating with a management team in this simulation
Ask questions and explore how LWO can be implemented within your own organization
Free for LWO Network members (sign up for free here)
What can you expect?
In this session, you become part of our fictional management team and experience what it's like to establish an Obeya with your team. We show you how LWO can help your team make better decisions. You will learn about the method, experience the process of making choices, and understand the potential outcomes when starting with Obeya as a team.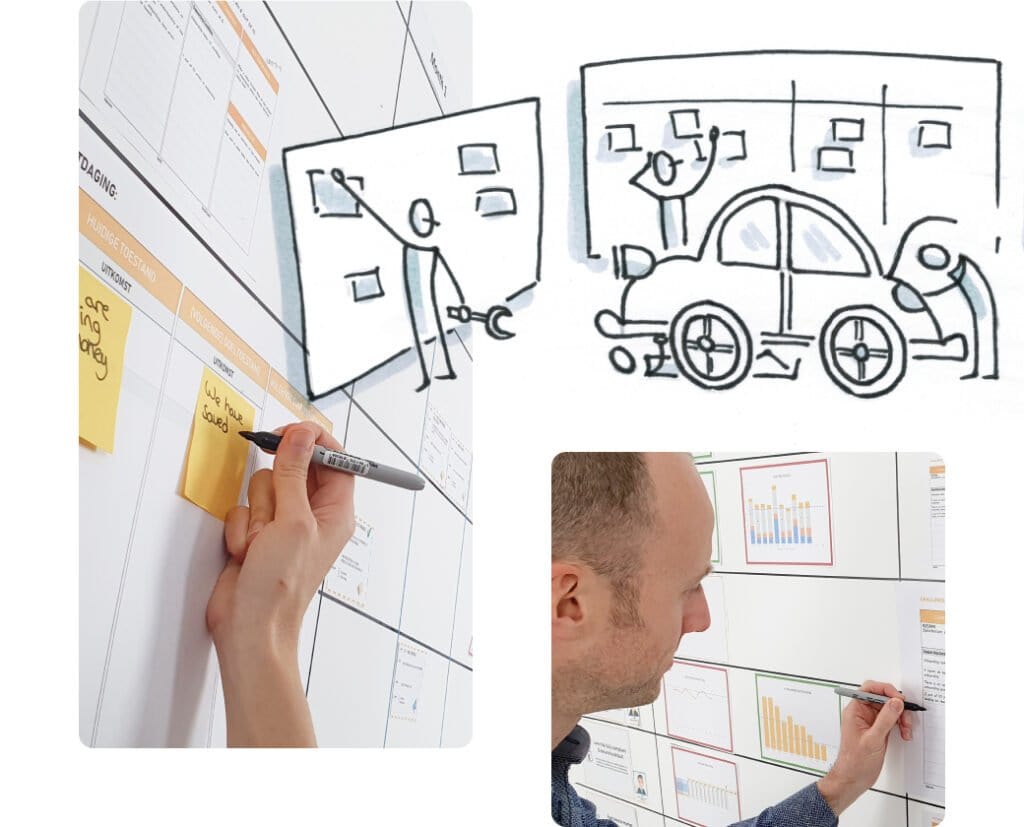 Game Agenda (3 hours)
Introduction | 15 min
Explanation of Obeya | 30 min
Putting Obeya into practice | 60 min
Simulation in the Obeya | 30 min
Tips & tricks | 10 min
Q&A | 10 min
Wrap-up and Drinks
Also in-House on location
The Introduction game can also be conducted in-house at your location, for a maximum of 20 people (€1995,- ex VAT). It is possible to address specific points of interest for your situation during the in-house training, which the trainers will discuss during the game.
Please contact us for the terms and conditions.
Would you like to learn more about Obeya, our training courses or the book? Please feel free to contact us using the form below. Did you know that you can also gain more knowledge from other managers who apply the Obeya method? You can read more about our network here.